EXTREMELY IMPORTANT: CLICK THE LINK! 
http://www.ipetitions.com/petition/viacom-keep-spongebob
SEE BELOW TO VOTE IN A POLL!
Fun Poll
Which of the listed episodes is worse?
Yet Another Poll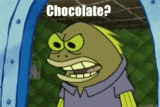 Hello. I'm an Admin on this site. (See the yellow box just below). (Also see the updates box) If you need help, see a problem, or a user is doing something wrong, please message me. The problem will be fixed within 24 hours. If it is urgent, and I cannot reach you, you may contact my good friend admins,
120d
,
Spongebob456
,
AMK152
,
AW10
,
ZeoSpark
, or
Loopa23
.
°Check this out° click here
SIGREAL READ & THEN CLICK TO MAKE A SIG
SigReals are special things that make your writting of your username easier.
I learned the process to make one, and want to share.
If you've got paitence, and 20 minutes, make it!
If not, no sweat.
If you will http://spongebob.wikia.com/wiki/User:Tanhamman/SigReal/Help click it, you get it awesome!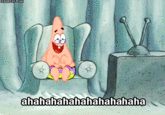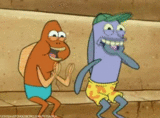 Need some Help? Read below what I can, and cannot help you with :D
Yes
Assistance
Yes
Users gone bad
Yes
Help
Yes
Discussion help
Yes
Picture help
Yes
Any edits you need assistance with
NO
Unblocking
NO
Changing your block
NO
Vandalism
NO!
Giving you special permissions to do wrong
UPDATES TO WIKI (In order by date)
Encyclopedia SpongeBobia
Has since won. We need to finalize it, and vote on a logo.
Change The Infoboxes
To latest appearance
EASTER
The contest ends April 19, and Easter is April 20.
Yeti Krabs
TBA
3 new episodes
Are still being created
Wiki's 7th birthday
April 25

Like -
| | |
| --- | --- |
| | This is a prank page. Don't get mad, it's just for fun! |
Mega Deletion Award!


This is a joke award.

This Admin has successfully beaten the crap out of many,
many articles in rapid succession. Fear them greatly.
Mega Edition Award!


This is a joke award.

This Admin has successfully edited the crap out of many,
many articles in rapid succession. Fear them greatly.
This user has the Pushin' Tables Badge (contributed to the wiki every day for 5 days) on the SpongeBob SquarePants Wiki. (

verify

)
This user has the Free Balloon Day Badge (contributed to the wiki every day for 14 days) on the SpongeBob SquarePants Wiki. (

verify

)
This user has the Grandma Tentacles Badge (contributed to the wiki every day for 30 days) on the SpongeBob SquarePants Wiki. (

verify

)
This user has the ONE WEEK LATER Badge (contributed to the wiki every day for 60 days) on the SpongeBob SquarePants Wiki. (

verify

)
| | |
| --- | --- |
| 4500 | This user has made over 4500 edits on the Spongebob Wiki. |
 Templates to come: Deletion Award Edition Award Addicted (100 days)

Wikiilife (200 days) Wikihero (365 days)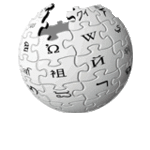 My History
I came to this wiki prior to September, 2013. When I needed an account, I created Tanhamman. This was my first wiki to work on.
On September 7, 2013, I created my User Name, and began editing. Many of my first edits no longer exist, but I'm cool with that. I only edited what I knew for once a week.
When I one day earned the "Pushin' Tables Badge" I knew right then, it's fun to earn badges. From that day onward, I contributed every day for 77 days. Because of my substantial knowledge, and the thousands of edits, I tried for Admin, and it worked.
I've encountered issues on here with users, and pages.
In the earlier part of 2014, I was losing the spoiler war. When the tables flipped (see below), I couldn't stop myself. I won, and spoilers could stay. LET ME JUST SAY: IF YOU'RE A SPOILER, YOU CAN THANK ME FOR STILL BEING ALOUD ON THIS WIKI. 
I've still got many thousands of edits ahead of me, and see no retirement date ahead of me just yet.
This user is still kickin.
Wars I've fought in
SBYF! transcript war - In this war, 120d and others were on his side to help him keep the way he copied and pasted the transcript from SBM. While he did break the "law", he did this before the "law" was passed. Winner-None We agreed to make the copied version our own, and  keep the page under a lock, so we'd never worry about this again.
Edit War 1 - In this war, 120d, and JCM hashed it out on the SBYF! transcript page. They kept making reverted edits. Until the end, 120d's rites were removed, and the page was altered to a standard you read above. Winner-JCM He made the page altered, and revoked 120d's rites. Later he rebestowed 120d his rites.
Spoiler War - In this war, myself and others were trying to keep spoilers on this wiki. We fought each day. Others wanted to ban all spoilers forever! I knew this couldn't fly. I was a spoiler myself. We had to fight to keep spoilers on this site. I provided good insight. It was crumbly. Winner-Myself, and the Spoilers Spoilers are aloud, but a warning template is made (Template:Spoilers) so we can jack with things, but must put this warning on pages. 
Seacactus Rites War - In this war, Seacactus made a mistake, and lost his rites. Everyone supported this. Loving my good friend, I fought alongside him. Winner-Everyone, but me Seacactus lost his rites as an Admin, and everyone hate him now and he doesn't like anyone anymore.
120d Rites War -In this war, 120d lost his rites after the SBYF! transcript war. I supported full rite revoktion 'til April 13, 2014. Winner-120d 120d regained his rites after his edits were reviewed by B-Crat staff. I now understand, and support this action.
My Wall, Mini Spoiler War - In this war, which is ongoing, but not really a war, 120d told me to not put picture spoilers on the site. I did, and he threatened me. But, we came up with ideas, that are still in the works. Winner-Everyone Wins A concensus is reached, and spoilers like pictures are aloud.
Yeti Krabs synopsis War - In this war, I made a great synopsis of the episode Yeti Krabs, before it aired. 120d deleted this, because of a spoiler issue. Arguments were made, and the synopsis changed to TBA. Winner-120d I let him keep the synopsis the way it is. I've since re-uploaded it.
Major war on AMK152's wall - In this war, 120d was still trying to get spoilers blocked. Huge issues arose, to where violence broke out, and bias opinions hashed out. 120d, was regularly mad, and I was trying to defend spoilers. 120d was soon outnumbered with thoughts, because we allowed spoilers, and everyone is welcome to edit (if they are a user), to make sure everything checks out. i made several proposals to 120d, none of which I got a reaction on. Winner-Me, AMK152, and Spoilers We made a re-decision to make sure spoilers were aloud to stay on the wiki, and the spoiler template issued to all future pages. I decided to continue patrol on those pages, so admins who didn't want to get spoiled, would not.
My Userpage edit war - In this war, Seacactus kept editing this section you read now. I kept reverting his edits. He thought rites should say rights. Winner-Me While I was wrong, I kept it the way I wanted it.
Extreme War on my wall - In this war, originally, 120d, again, was trying to stop spoilers. Then the matters turned legal, as he thought my uploading of 40 pictures to the Kenny the Cat Gallery wasn't lawful, because it was a pirated source. It wasn't. Winner-Me 120d actually gave up. The spoilers win again. And no laws were broken.
SpongeyTube - 120d blocked SpongeyTube. A discussion was hashed out for the blocking of Admins. We figured it out. Winner-SpongeyTube 120d realized he was wrong.
Favorite SpongeBob Episodes
My Absolute Most Favorite SpongeBob SquarePants episode is: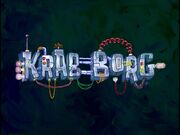 Then there are these other rocking episodes.
Episodes I Dislike
Favorite Quotes
Officers from "Doing Time": "Did you see that?" "Yeah. That guy had no front license plate, let's get him!"
Favorite Seasons ( In that order)
Season 2
Season 4
Season 3
Season 1
Season 7
Season 9
Season 8
Season 5
Season 6 (half like/half dislike)
 Tanhamman  Talk  Contribs  E-Mail   

Like -