EN | English Brigadier
This user is a Wikia Language Brigadier for the English language.

Expand 
The Wikia Language Brigade is a voluntary project by Wikia users to help translate their own and other Wikia communities in the many available languages. You can

request translations

and

corrections

from our Brigadiers (project members). Read more of our background story on

this page

.

Being Project Member: Advantages
We're a fun and active team you'd definitely like working together with.
You get your name "out there" and may attract contributors for your own wiki.
Your effort will give chances to communities that need a helping hand.
The Wikia Language Brigade can always use extra members! All you need to do to join, is putting your username and language level on the memberlist for English or other languages. Any further questions? Read up on the FAQ or contact the project leader.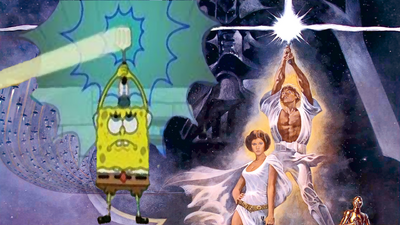 About me
Hi <insert name here>! I'm Spongebob456 and I'm an Admin and Bureaucrat on this wiki! I work hard every day to improve this wiki along with the other ESB admins!
I am a college student from England studying English, Psychology and Sociology and am loving every minute of it! When I'm not at college, I spend my time editing across Wikia and helping other users on the Wikia Network. I am a Chat Moderator over at Community Central as well as the Yu-Gi-Oh! Wiki and am the founder of the It's a SpongeBob Christmas! Wiki. Of course, I've edited loads of wikis so you'll see me around on other wikis on Wikia! I also spend my time playing Snooker, which I am very passionate about, and watching football. I play Battlefield 4 and Fifa also - epic games! :D My PSN is: Bobbles456.
What I do here
I try to do as much as I can on this wiki and try to be as involved as possible. Here is a list of my roles - not sure if I've listed them all! :)
run the wiki's Twitter account;
upload images;
cleanup articles;
participate in community discussions;
moderate community discussions;
clean up spam and vandalism;
try to bring the latest information on the SpongeBob SquarePants series to the wiki;
have fun!
...more...
Things I can help with
Things I can help with
Things I may not be able to help with

anything SpongeBob!
moderation of discussions;
chat moderation;
guidelines;
tips for Adminship.

CSS
Javascript
Complex wikitext/HTML - I focus more on communities than coding! :D