l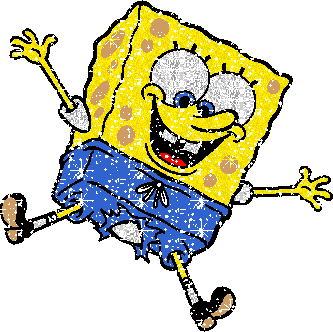 RETIRED
This user is no longer active at Encyclopedia SpongeBobia.
Hello , Welcome to my user page.
PointyPointyPoint

Name

PointyPointyPoint

Gender

Male

Birthday

June 25

Occupation

Editing

Friends

Friendly users

Enemies

Vandals, SpongeBob haters
About Me
My name is PointyPointyPoint (formerly know as Spongebobfan564). I'm a huge fan of SpongeBob SquarePants. I'm the administrator in this wiki. I really love editing and adding pictures here.
My Favorite Show is:
Characters I like
Characters I hate
Polls
What is your favorite food?
What is your favorite restaurant?
My Favorite Episodes every year
| | |
| --- | --- |
| 1000+ | This user has made over 1000+ edits at Encyclopedia SpongeBobia. |
My Favorite Quotes
What if Gary is a robot?
      —SpongeBob SquarePants
---
Boy, crime-fighting sure makes me hungry and this yellow popsicle sure hits the spot!
      —Patrick Star
---
Open twenty four hours a day, what a stupid idea! Who wants a Krabby Patty at three in the morning?
      —Squidward Tentacles
---
I think my heart just stopped. (customers complain) It's Sponge (burp) Bob's fault... SpongeBob's fault... SpongeBob's fault..
      —Squidward Tentacles
---
Ah, how I have dreamed of this day. Professor of Art. What a marvelous opportunity for the people of Bikini Bottom. Bring me your huddle masses of bored house wives and I will shape them into my image. [wife's head turns into Squidward's] And I'll go down in history, someday. And there will be a wing with my name on it in all the museums of the world.
      —Squidward Tentacles
---
Felicitations, malefactors! I'm endeavoring to misappropriate the formulary for the preparations of affordable comestibles! WHO WILL JOIN ME?!
      —Sheldon J. Plankton
---
No, your other bottom!
      —Patrick Star
---
Don't you have to be stupid somewhere else?
      —Sandy Cheeks
---
Favorite Pictures