"Future!"

This episode has not yet aired. The information may rapidly change as soon as more information becomes available.
"You think I'm special!"

This article is in need of one or more images. Therefore, you can improve Encyclopedia SpongeBobia by uploading one. Please remember to remove this template once the images for this article have been uploaded.

Episode
"The Legend of Boo-Kini Bottom" is a SpongeBob SquarePants episode from season eleven. In this episode, the Flying Dutchman wants to make sure SpongeBob and his friends are scared on Halloween.
Characters
Production
The episode was confirmed by Kaz on April 6, 2017.[1] It was reported by The Hollywood Reporter on June 20, 2017 that the episode was in post-production.[2]
Sally Cruikshank is making a short sequence for this episode.[3]
Art
Trivia
This is the second episode to be created entirely with stop motion. The first was "It's a SpongeBob Christmas!" from 2012.
The same character models from "It's a SpongeBob Christmas!" will be used.[2]
This episode will mark the Flying Dutchman's first physical appearance since "Ghoul Fools."
The following characters' Halloween costumes have been confirmed:

SpongeBob: flower
Patrick: knight
Squidward: himself
Mr. Krabs: dollar bill
Plankton: devil
Karen: cat
Sandy: mad scientist

The Flying Dutchman will have a crew of pirate ghosts in this episode.[2]
The title is similar to The Legends of Bikini Bottom.
Videos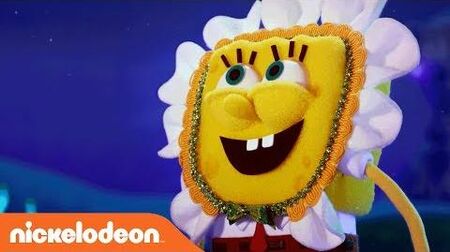 References
Article needs expansion

This article is in need of expansion, but it is not a stub. You can help Encyclopedia SpongeBobia by adding more information. Please remove this template when done.
Ad blocker interference detected!
Wikia is a free-to-use site that makes money from advertising. We have a modified experience for viewers using ad blockers

Wikia is not accessible if you've made further modifications. Remove the custom ad blocker rule(s) and the page will load as expected.