What if
What if he was a bit more presentable? Image by me.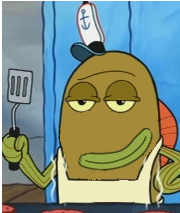 Lenopow the wikiman 02:36, October 6, 2011 (UTC)
Well this is a fan made image, you can easily tell it's Photoshoped. We never use fan made images. GojiBob Talk Contribs
If you made this, go to the fanon wiki.
Carkle100 (Talk to me) 19:01, April 7, 2014 (UTC)