| | |
| --- | --- |
| | Polls |
---
Which SpongeBob movie do you like best?
Which is your favorite season?
Which is your favorite character?
Has SpongeBob gotten better?
---
Spongebobvstheloudhouse joined Encyclopedia SpongeBobia on January 7, 2017 and has since made 6,210 edits. Spongebobvstheloudhouse was nominated by SonicTheEpic on August 9, 2017.
"Spongebobvstheloudhouse contributes greatly to galleries and other articles."

Nominations are open! Click here to nominate someone and participate in the discussions!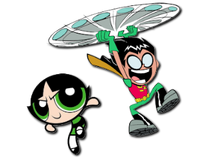 Ad blocker interference detected!
Wikia is a free-to-use site that makes money from advertising. We have a modified experience for viewers using ad blockers

Wikia is not accessible if you've made further modifications. Remove the custom ad blocker rule(s) and the page will load as expected.