ESB:Requests for bureaucrat
Talk

0
6,585pages
on ESB
Encyclopedia SpongeBobia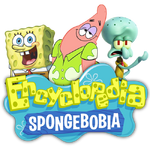 General
Policies
Community
Manual of Style
Administration
Nominations
Main page
This page is for the purpose of discussing bureaucrat requests.
Requirements
According to Section C of the administrative policies, the requirements are:
C. Bureaucrat Requirements
In order for a contributor to qualify for bureaucrat, they must meet the following.

1. User must be a current member of the administration who has been an administrator for at least two (2) years.
2. User must have at least 2,000 edits.
3. User must demonstrate that all their edits are positive, and further the goal of improving the wiki.
4. User must demonstrate use of proper spelling and grammar.
5. User must demonstrate good reasons for any questionable edits.
6. User must have full support of all other active bureaucrats.
7. User must have support from a majority of active administrators.
Request form
Replace USERNAME with your username in the box below.
Click "submit."
When you submit, fill out the information on the resulting page (user name and description), then save the page.
Copy and paste the following under "requests" of this page, replacing "USERNAME" with your user name:
[[ESB:Requests for bureaucrat/USERNAME]]
Requests
Archive
See archive here: ESB:Requests for adminship/Archive