Say Cheese
Comic Information
Credits:
Bob Flynn (story, art)
Wes Dzioba (color)
Comicraft (lettering)
Published:
December 2008/January 2009
Publication:
Nickelodeon Magazine
Say Cheese is a SpongeBob SquarePants comic.
Cartoon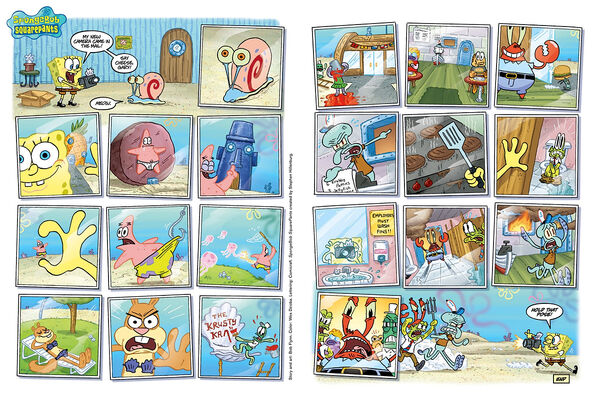 Synopsis
SpongeBob had a new camera in the mail, and used it to photograph everyone in Bikini Bottom. Unfortunately, nobody liked this idea and formed a mob to chase SpongeBob.
Trivia
In the frame where SpongeBob photographs Sandy, there is a metal brace on Sandy's treedome. Her oak tree is also smaller.