This is the page about Saul Hudson. If you were looking for the article about the fish, then see Slasher McGee.
Character
Saul Hudson (born July 23, 1965), better known by his stage name Slash, is a British-American musician and songwriter. He only appears in a trailer for The SpongeBob Movie: Sponge Out of Water.
Trivia
It's still unknown why he didn't appear in the full movie. It's possible that he was cut due to running time limits or because the scene was deemed inappropriate.
Slash can be found in a deleted scene from the movie.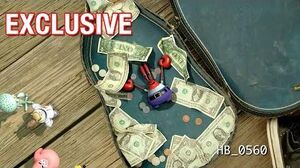 Ad blocker interference detected!
Wikia is a free-to-use site that makes money from advertising. We have a modified experience for viewers using ad blockers

Wikia is not accessible if you've made further modifications. Remove the custom ad blocker rule(s) and the page will load as expected.