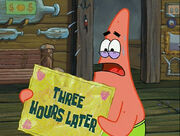 The term "breaking the fourth wall" mainly means that fictional characters acknowledge that they are fictional. Such cases means that they are aware of the content and context they have around them.
Episodes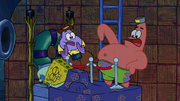 Shorts
Movies
Ad blocker interference detected!
Wikia is a free-to-use site that makes money from advertising. We have a modified experience for viewers using ad blockers

Wikia is not accessible if you've made further modifications. Remove the custom ad blocker rule(s) and the page will load as expected.