This is the page about Legends of Bikini Bottom. If you were looking for the article about the book, then see The Legends of Bikini Bottom.
Legends of Bikini Bottom is a SpongeBob SquarePants DVD that contains 6 episodes from Season 7.
Cover
SpongeBob, Gary, Mermaids, Madame Hagfish and Ma Angler are getting sucked down the ocean drain while Old Man Jenkins is stuck in the sand, and the name of the DVD is shown in light yellow, white, and green. The cover is based on the episode "The Main Drain."
Episodes
Shorts
Legends of Bikini Bottom shorts
Specials
Trivia
Errors
The chain for the main drain plug is a lot longer than it appeared in the episode, "The Main Drain."
Alternate Covers
Videos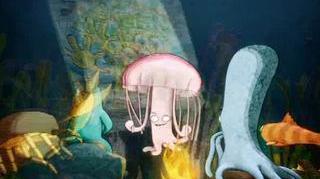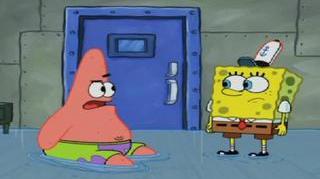 Ad blocker interference detected!
Wikia is a free-to-use site that makes money from advertising. We have a modified experience for viewers using ad blockers

Wikia is not accessible if you've made further modifications. Remove the custom ad blocker rule(s) and the page will load as expected.