| | |
| --- | --- |
| | Polls |
---
Which SpongeBob movie do you like best?
Which is your favorite season?
Which is your favorite character?
Has SpongeBob gotten better?
---
Alex.sapre joined Encyclopedia SpongeBobia on December 15, 2014 and has since made 1,979 edits. Alex.sapre was nominated by Golfpecks on September 6, 2017.
"This user has been doing a lot of good quality edits lately and even did 100 edits a day! (He has the badge). He has been fixing articles so they make sense so I think he deserves to be user of the month. Even though he doesn't even have 500 mainspace edits yet, all of his current edits are good quality which makes him a good candidate for UOTM."

Nominations are open! Click here to nominate someone and participate in the discussions!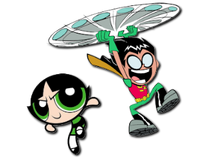 Ad blocker interference detected!
Wikia is a free-to-use site that makes money from advertising. We have a modified experience for viewers using ad blockers

Wikia is not accessible if you've made further modifications. Remove the custom ad blocker rule(s) and the page will load as expected.