Contest Archive

---

The following

contest

is

complete.

The page has been protected and now serves as an archive. Do not edit this page.

---

Date completed: April 19, 2014


Result: PInkUnicorn83 won his background.
This article is for submissions to the wiki Easter background contest.
This has the same format as the Christmas Background Contest, Valentine's Day Background Contest, and Spring Background Contest
NOTE: As soon as Easter is over, the Spring Background will be put back up. Also, as soon as this contest is over the Mother's day contest will begin.
This contest will end on April 19, 2014.
Results
The winner is...
PInkUnicorn83!
with this background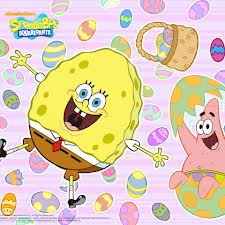 Submissions
AwesomeAshley6199
Like
Neutral
Dislike
Dislike - Eh, it's okay but that image took place at night. Easter is more of a daytime thing.

Z

e

o

S

p

a

r

k

  

T

a

l

k

  

C

o

n

t

r

i

b

s

  

E

d

i

t

s

 

 00:44,3/27/2014 

Dislike - yeah, Easter should be brighter and more colorful. — AMK152 16:36, April 13, 2014 (UTC)
Heeha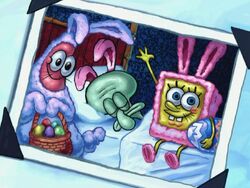 by The Donkey
Like

Like - Patrick: This picture is from SpongeBob's photobook. I will never forget you!
Neutral 
Neutral - It's good. But I'm a bit creeped out that they're taking pictures with a sleeping Squidward. AwesomeAshley6199 (talk) 01:39, March 22, 2014 (UTC)AwesomeAshley6199
Neutral - It's a framed pic. It's an opp in a scene. Therefore there is background white spots left. It's OK to use I guess. Tanhamman (talk) 01:45, March 22, 2014 (UTC)
Dislike
Dislike - They copied it from an episode.It also creeps me out.--Lemony gemmy (talk) 23:46, March 26, 2014 (UTC)
Dislike - It would be better if it wasn't picture and that Squidward wasn't sleeping in the background.

Z

e

o

S

p

a

r

k

  

T

a

l

k

  

C

o

n

t

r

i

b

s

  

E

d

i

t

s

 

 00:44,3/27/2014 

Dislike - I changed my opinion. I dislike now because, A) Squidward is sleeping, making it look waaaay creepy. B) It was taken from an actual episode, and SpongeBob, and Patrick look to drawn w/out animation effects. And C) It's a picture of an image, therefore creating blank space around it. Tanhamman (talk) 03:37, March 29, 2014 (UTC)
Comments
I think its very unfair how everyone is complaining about this was taken from an episode when the other pics have been taken from episodes/other SpongeBob media too. Plus, Squidward sleeping in the background is what makes it funny. When there's no cops around, anything's legal! (talk) 20:33, March 29, 2014 (UTC)

OK. If you look, the it's an image of a photo. We don't really want this. Plus, everyone's opinions are taken, and the majority believes it's creepy to have Squidward in there… asleep. Tan Ham Man 23:54,4/1/2014 
PInkUnicorn83
Like
Neutral
Dislike
Dislike - Patrick: I want to break the Easter eggs!!!!!
Lemony gemmy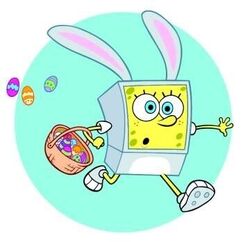 by Lemony gemmy
Like
Neutral
Dislike
IRmjii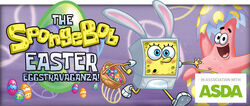 by IRmjii
Like
Like - I like it for the header Geoff109
Neutral
Dislike
Dislike - I dislike it because it's extremely large, and has an extremely large logo at the bottom right corner. Tanhamman (talk) 21:58, March 24, 2014 (UTC) 
Dislike - I dislike it because it copies mine. Lemony gemmy (talk) 23:48, March 26, 2014 (UTC)
IRmjii #2

by IRmjii
Like
Neutral
Neutral - I like the image, but it will be hard to edit out logos.  

AW10

  

Talk

  

Contribs

  

E-Mail

 

 20:39,3/29/2014 

Neutral - It's okay, but I agree with AW10. — AMK152 16:35, April 13, 2014 (UTC)
Dislike
AW10

by AW10
Like
Like - It Cool. Great Picture.
Like - Patrick: I love it! [eats picture]
Neutral
Dislike
Dislike - The makeup on SpongeBob's face looks creepy without his nose.--Lemony gemmy (talk) 22:35, March 31, 2014 (UTC)
AW10 #2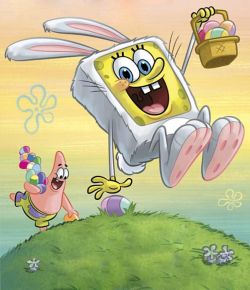 by AW10
Like
Neutral
====Dislike====