This page is part of the Wikia tour.
The content below is from Main Page on this wiki. This is the main page of the SpongeBob SquarePants Wikia. In case you don't know who it is, SpongeBob SquarePants is a fictional character, the namesake of the Nickelodeon animated series that began on May 1, 1999. SpongeBob lives and works in the fictional city of Bikini Bottom, which is located in the Pacific Ocean.
The main page includes links to the main areas of the site, the article count, and also some help pages for contributors. Every day, if an event occurred on that day, it will automatically appear in the "On This Day" section of the main page.
| | |
| --- | --- |
| | Polls |
---
Which SpongeBob movie do you like best?
Which is your favorite season?
Which is your favorite character?
Has SpongeBob gotten better?
---
Spongebobvstheloudhouse joined Encyclopedia SpongeBobia on January 7, 2017 and has since made 6,093 edits. Spongebobvstheloudhouse was nominated by SonicTheEpic on August 9, 2017.
"Spongebobvstheloudhouse contributes greatly to galleries and other articles."

Nominations are open! Click here to nominate someone and participate in the discussions!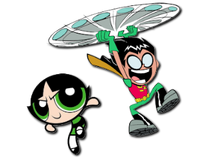 Ad blocker interference detected!
Wikia is a free-to-use site that makes money from advertising. We have a modified experience for viewers using ad blockers

Wikia is not accessible if you've made further modifications. Remove the custom ad blocker rule(s) and the page will load as expected.