ESB:Requests for chat moderator
Talk

0
Encyclopedia SpongeBobia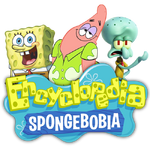 General
Policies
Community
Manual of Style
Administration
Nominations
Main page
This page is for the purpose of discussing chat moderator requests. If you would like to make a request, you need to fill out the form so the community can discuss your request.
Request form
1. Replace USERNAME with your username in the box below.
2. Click "submit."
3. When you submit, fill out the information on the resulting page (user name and description), then save the page.
4. Copy and paste the following under "requests" of this page, replacing "USERNAME" with your user name:
Example: [[ESB:Requests for chat moderator/USERNAME]]
5. If you are making a second request, added "/2" to the page name below:
Example: [[ESB:Requests for chat moderator/USERNAME/2]]
6. For subsequent requests, add "/3", "/4," "/5", etc.
Recent requests
Anyone with an unsuccessful request must wait seven (7) days before making another request.
Rainbow Princess (August 3, 2015, 5:39 PM EST)
Itsshehahnbro (August 3, 2015, 5:43 PM EST)
Ringoftime (August 4, 2015, 9:43 AM EST)
Tanooki racoony (August 6, 2015, 7:54 PM EST)
Jacktheguy5 (August 7, 2015, 10:45 AM EST)
Current requests
Archive
The following is an archive of users who have requested to be a chat moderator. The archive lists their username, dates of discussion, and the result.
Name
Link
Dates
 %
Result
Status
Jacktheguy5 (W•C)
#3
July 24, 2015 — July 31, 2015
59%
10
5
2
Unsuccessful
User
Tanooki racoony (W•C)
#2
July 28, 2015 — July 30, 2015
0%
—
—
11
Unsuccessful
User
Itsshehahnbro (W•C)
#1
July 27, 2015 — July 29, 2015
47%
8
8
1
Unsuccessful
User
Ringoftime (W•C)
#3
July 28, 2015 — July 28, 2015
0%
—
—
5
Invalid
User
Rainbow Princess (W•C)
#1
July 27, 2015 — July 28, 2015
0%
—
3
5
Unsuccessful
User
Ringoftime (W•C)
#2
July 21, 2015 — July 27, 2015
0%
—
—
7
Unsuccessful
User
Sawpog46 (W•C)
#4
July 18, 2015 — July 21, 2015
82%
14
1
2
Successful
Chat moderator
CreationBeTheWorld23 (W•C)
#3
July 18, 2015 — July 19, 2015
0%
—
2
8
Unsuccessful
User
Ringoftime (W•C)
#1
July 15, 2015 — July 18, 2015
0%
—
1
7
Unsuccessful
User
MemeMaster123 (W•C)
#2
July 15, 2015 — July 18, 2015
0%
—
—
8
Unsuccessful
User
Levibeethoven (W•C)
#1
July 5, 2015 — July 12, 2015
0%
—
8
2
Unsuccessful
User
Rumpg46691 (W•C)
#1
July 3, 2015 — July 12, 2015
45%
5
5
1
Unsuccessful
User
CreationBeTheWorld23 (W•C)
#2
July 9, 2015 — July 11, 2015
0%
—
—
9
Unsuccessful
User
CreationBeTheWorld23 (W•C)
#1
July 4, 2015 — July 8, 2015
0%
—
—
12
Unsuccessful
User
Tanooki racoony‎ (W•C)
#1
July 3, 2015 — July 8, 2015
0%
—
1
8
Unsuccessful
User
SpongeBobfan34 (W•C)
#1
July 4, 2015 — July 7, 2015
100%
9
—
—
Successful
Admin
Mismagius Star‎ (W•C)
#1
June 11, 2015 — June 19, 2015
0%
—
1
6
Unsuccessful
User
Sawpog46 (W•C)
#3
May 16, 2015 — May 28, 2015
0%
—
4
7
Unsuccessful
User
Mcboy973 (W•C)
#1
May 3, 2015 — May 10, 2015
0%
—
—
6
Unsuccessful
User
SonicTheEpic (W•C)
#1
April 26, 2015 — May 8, 2015
11%
1
8
—
Unsuccessful
User
BlastWrecker29 (W•C)
#2
April 25, 2015 — May 3, 2015
0%
—
1
9
Unsuccessful
User
BlastWrecker29 (W•C)
#1
April 14, 2015 — April 24, 2015
17%
1
2
3
Unsuccessful
User
Garchomp2012 (W•C)
#2
April 5, 2015 — April 10, 2015
0%
—
4
3
Unsuccessful
User
SBCA (W•C)
#1
April 5, 2015 — April 10, 2015
91%
10
1
—
Successful
User
Cat318 (W•C)
#1
April 4, 2015 — April 6, 2015
0%
—
1
10
Globalled
Globally blocked user
SpongeFreddy777 (W•C)
#2
April 1, 2015 — April 4, 2015
100%
18
—
—
Successful
Chat moderator,
rollback
SpongeFreddy777 (W•C)
#1
March 16, 2015 — March 23, 2015
71%
12
4
1
Unsuccessful
Chat moderator,
rollback
Sawpog46 (W•C)
#2
March 7, 2015 — March 19, 2015
46%
6
5
2
Unsuccessful
User
FliplineFan12 (W•C)
#1
January 10, 2015 — March 8, 2015
0%
—
—
9
Unsuccessful
Acct. disabled
Spongebob2552 (W•C)
#1
February 22, 2015 — February 28, 2015
0%
—
2
3
Unsuccessful
Acct. disabled
WOT3000 (W•C)
#1
February 27, 2015 — February 28, 2015
0%
—
—
9
Unsuccessful
User
Miss Sanrio (W•C)
#1
February 8, 2015 — February 13, 2015
0%
—
—
6
Unsuccessful
User
Garchomp2012 (W•C)
#1
February 1, 2015 — February 5, 2015
11%
1
—
8
Unsuccessful
User
Sawpog46 (W•C)
#1
December 24, 2014 — December 26, 2014
25%
2
1
5
Unsuccessful
User
IAmDefalt (W•C)
#3
December 6, 2014 — December 8, 2014
54%
7
3
3
Unsuccessful
Globally blocked
Jcpag2010 (W•C)
#1
November 21, 2014 — November 23, 2014
0%
—
—
3
Unsuccessful
Blocked
Hardinkphillygmail.com (W•C)
#2
November 19, 2014 — November 24, 2014
0%
—
2
8
Unsuccessful
Globally blocked
TheGamingSponge (W•C)
#1
November 14, 2014 — November 21, 2014
82%
9
1
1
Successful
Admin
IAmDefalt (W•C)
#2
November 13, 2014 — November 20, 2014
0%
—
6
2
Unsuccessful
Globally blocked
The Logo Cooler (W•C)
#1
November 11, 2014 — November 20, 2014
12.5%
1
3
4
Unsuccessful
Rollback
Spongebob2567 (W•C)
#1
November 9, 2014 — November 17, 2014
87.5%
7
1
—
Successful
Admin
Greatness The NightWing (W•C)
#1
November 2, 2014 — November 9, 2014
80%
8
2
—
Successful
Chat moderator
SpongeOddFan (W•C)
#1
October 29, 2014 — November 9, 2014
0%
—
5
—
Unsuccessful
User
Jacktheguy5 (W•C)
#2
October 27, 2014 — November 9, 2014
0%
—
2
1
Unsuccessful
User
Dinosaur250 (W•C)
#4
October 16, 2014 — October 23, 2014
25%
2
4
2
Unsuccessful
Acct. disabled
IAmDefalt (W•C)
#1
October 21, 2014 — October 23, 2014
0%
—
1
3
Unsuccessful
Globally blocked
Reggie01 (W•C)
#1
October 14, 2014 — October 21, 2014
0%
—
4
5
Unsuccessful
User
TheCatThatTookMyFish (W•C)
#1
October 3, 2014 — October 19, 2014
0%
—
4
—
Unsuccessful
User
Hardinkphillygmail.com (W•C)
#1
October 13, 2014 — October 13, 2014
0%
—
—
4
Unsuccessful
Globally blocked
MemeMaster123 (W•C)
#1
October 12, 2014 — October 12, 2014
0%
—
—
7
Unsuccessful
User
Dragonballgtgoku (W•C)
#2
October 5, 2014 — October 12, 2014
100%
8
—
—
Successful
Admin
Spongebob789 (W•C)
#1
October 4, 2014 — October 12, 2014
0%
—
—
—
Unsuccessful
User
Dinosaur250 (W•C)
#3
September 26, 2014 — October 15, 2014
0%
—
—
8
Unsuccessful
Acct. disabled
Dragonballgtgoku (W•C)
#1
September 21, 2014 — September 24, 2014
17%
1
3
2
Unsuccessful
Admin
Jacktheguy5 (W•C)
#1
September 11, 2014 — September 14, 2014
0%
—
3
4
Unsuccessful
User
President Dubstep (W•C)
#1
September 11, 2014 — September 13, 2014
75%
9
1
2
Successful
Admin
Dinosaur250 (W•C)
#2
September 11, 2014 — September 12, 2014
11%
2
1
8
Unsuccessful
Acct. disabled
RoadRacer (W•C)
#1
September 8, 2014 — September 8, 2014
11%
1
—
8
Unsuccessful
User
Auron~Guardian (W•C)
#1
August 28, 2014 — August 29, 2014
100%
10
—
—
Successful
Assistant
Dinosaur250 (W•C)
#1
August 18, 2014 — August 25, 2014
25%
3
3
6
Unsuccessful
Acct. disabled
TrevorOntario719 (W•C)
#1
August 18, 2014 — August 25, 2014
0%
—
3
6
Unsuccessful
User
Spongebobaddict (W•C)
#1
August 17, 2014 — August 19, 2014
0%
—
—
6
Unsuccessful
Acct. disabled