Encyclopedia SpongeBobia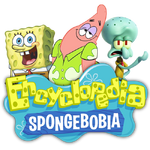 General
Policies
Community
Report problems
Manual of style
Administration
Nominations
Social chatrooms
Other
Main page
This page is for the purpose of organizing all maintenance-related templates and categories.
General
List
The code indicates the code you use to place that template on an article.
By cleanup need
Automatically generated
The following maintenance categories are automatically generated by another template, so adding a maintenance template is not necessary.
Stubs
Multiple issues
If an article has multuple issues, use this template: Template:MultiIssues.
Ad blocker interference detected!
Wikia is a free-to-use site that makes money from advertising. We have a modified experience for viewers using ad blockers

Wikia is not accessible if you've made further modifications. Remove the custom ad blocker rule(s) and the page will load as expected.