Encyclopedia SpongeBobia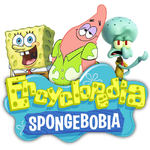 General
Policies
Community
Report problems
Manual of style
Administration
Nominations
Social chatrooms
Other
Main page
ESB holds a Convention each year to review our rules, policies, and bylaws. This page serves as the master location for all convention discussions.
Introduction
Edit
On October 26, 2017, a motion passed to call a convention. The following was adopted:
A. To hold a Convention in which the duration and format will be decided later, to discuss the following:
1. Establishing a set of bylaws or a constitution to serve as the supreme governing document covering the whole of ESB and will have provisions for amending the set of bylaws during an annual convention or other times.
2. Establishing an official mission statement.
3. Discuss important matters in a more organized and efficient setting that would include addressing such fundamental problems as trolling, harassment, sockpuppetry, drama, rage quitting and returning, power hunger, friend voting, and others.
4. Establish the relationship, hierarchy, and function between "bylaws," "policies," "procedures," and "guidelines."
5. Establish the rules and procedures for future annual conventions.
B. Upon the passage of this proposal, the following would occur immediately:
1. The opening of the convention at ESB:Convention 2017 to bring all such discussion there.
2. The first order of convention business will be to establish convention rules. Such rules shall be established by discussion and voting in accordance with the current "Proposal" policies prior to additional convention business.
3. Suspension of all discussions and proposals in regards to policy and procedure changes but not including guidelines, as we divert discussions to the convention so as to not overlap and cause confusion. All current policy change proposals shall continue until their conclusion, but no future proposal shall be created until the end of the convention. The suspension shall end at the close of the convention, which shall occur upon a vote of adjournment in accordance with the approved bylaws.
Amendment - any change to a policy
Adjournment - ending/stopping (the convention)
Bylaws - policies that will not be changed regularly.
Convention - a series of discussions to review ESB and make decisions to improve for the future
Policy - a rule
Resolution - rules that will not be changed until the next convention
Convention discussions
Edit
Convention topics
Edit
Convention archive (2017-2018)
Edit
Adopt bylaws (round 1 • voting)
May 17, 2018
(by AMK152)
June 6, 2018
(by AMK152)
Passed. Bylaws adopted.
Finalizing Bylaws (round 1 • voting)
April 7, 2018
(by AMK152)
May 17, 2018
(by AMK152)
Amendments 2 and 3 pass.
Bylaws discussion - Blocking policies (round 1 • voting)
March 24, 2018
(by AMK152)
April 7, 2018
(by AMK152)
Passed
Creation of Bylaws - Initial Debate (round 1 • voting)
January 18, 2018
(by AMK152)
April 7, 2018
(by AMK152)
Closed
Bylaws discussion - Promotion policies (round 1 • voting)
March 14, 2018
(by AMK152)
April 3, 2018
(by AMK152)
Passed
Bylaws discussion - Real-life object pages (round 1 • voting)
February 26, 2018
(by RedBomb1)
March 27, 2018
(by AMK152)
Not passed.
Bylaws discussion - Amendment of Bylaws (round 1 • voting)
February 23, 2018
(by AMK152)
March 20, 2018
(by AMK152)
Passed
Fundamental issues - Profanity (round 1 • voting)
February 18, 2018
(by Expert at Terraria)
March 11, 2018
(by AMK152)
Not passed
Fundamental issues - Voting (round 1 • voting)
November 27, 2017
(by AMK152)
March 7, 2018
(by AMK152)
Passed
Bylaws discussion - ESB Abbreviation and Arrangement (round 1 • voting)
February 8, 2018
(by AMK152)
February 27, 2018
(by AMK152)
Passed
Fundamental issues - User rights reviews for rollbacks (round 1 • voting)
January 3, 2018
(by AMK152)
February 20, 2018
(by AMK152)
Not passed
Fundamental issues - Groups of administrators (round 1 • voting)
December 11, 2017
(by AMK152)
February 20, 2018
(by AMK152)
Passed
Fundamental issues - Frequency of administrator reviews (round 2) (round 1 • voting)
January 16, 2018
(by AMK152)
February 4, 2018
(by AMK152)
Not passed
Policy reviews - Unprotection (round 1 • voting)
November 24, 2017
(by AMK152)
February 4, 2018
(by AMK152)
Policies revised.
Bylaws discussion - Statement of Purpose (round 1 • voting)
December 11, 2017
(by AMK152)
January 24, 2018
(by AMK152)
Passed
Policy reviews - Deletion (round 1 • voting)
November 24, 2017
(by AMK152)
January 24, 2018
(by AMK152)
Policies revised.
Policy reviews - News team (round 1 • voting)
November 24, 2017
(by AMK152)
January 16, 2018
(by AMK152)
Policies revised.
Policy reviews - Hurt and Heals (round 1 • voting)
November 15, 2017
(by AMK152)
January 16, 2018
(by AMK152)
Policies revised.
Fundamental issues - Frequency of Administrator Reviews (round 1 • voting)
December 11, 2017
(by AMK152)
January 9, 2018
(by AMK152)
Not passed.
Policy reviews - Contests (round 1 • voting)
November 24, 2017
(by AMK152)
January 9, 2018
(by AMK152)
Policies revised.
Policy reviews - Chat (round 1 • voting)
November 16, 2017
(by AMK152)
January 9, 2018
(by AMK152)
Policies revised.
Policy reviews - Article of the Month (round 1 • voting)
November 24, 2017
(by AMK152)
December 26, 2017
(by AMK152)
Policies revised.
Policy reviews - User of the Month (round 1 • voting)
November 24, 2017
(by AMK152)
December 26, 2017
(by AMK152)
Policies revised.
Policy reviews - Discussions (round 1 • voting)
November 24, 2017
(by AMK152)
December 26, 2017
(by AMK152)
Passed; policies revised and moved to provisional bylaws.
Policy reviews - Content dispute (round 1 • voting)
November 24, 2017
(by AMK152)
December 26, 2017
(by AMK152)
Passed; policies revised and moved to provisional bylaws.
Policy reviews - Blocking policy (round 1 • voting)
November 15, 2017
(by AMK152)
December 26, 2017
(by AMK152)
Passed; policies revised and moved to provisional bylaws.
Policy reviews - Signatures (round 1 • voting)
November 16, 2017
(by AMK152)
December 18, 2017
(by AMK152)
Policies revised.
Policy reviews - Demotion policy (round 1 • voting)
November 15, 2017
(by AMK152)
December 18, 2017
(by AMK152)
Passed; policies revised and moved to provisional bylaws.
Policy reviews - Promotion policy (round 1 • voting)
November 13, 2017
(by AMK152)
December 18, 2017
(by AMK152)
Passed; policies revised and moved to provisional bylaws.
Policy reviews - Content (round 1 • voting)
November 13, 2017
(by AMK152)
December 18, 2017
(by AMK152)
Passed; policies revised and moved to provisional bylaws.
Policy reviews - Communication (round 1 • voting)
November 13, 2017
(by AMK152)
December 18, 2017
(by AMK152)
Passed; policies revised and moved to provisional bylaws.
Policy reviews - Advertising and affiliation (round 1 • voting)
November 15, 2017
(by AMK152)
December 9, 2017
(by AMK152)
Passed; policies revised and moved to provisional bylaws.
Policy reviews - Sources (round 1 • voting)
November 13, 2017
(by AMK152)
December 4, 2017
(by AMK152)
Passed; policies revised and moved to provisional bylaws.
Policy reviews - User conduct (round 1 • voting)
November 13, 2017
(by AMK152)
December 4, 2017
(by AMK152)
Passed; policies revised and moved to provisional bylaws.
Policy reviews - Definitions (round 1 • voting)
November 13, 2017
(by AMK152)
December 4, 2017
(by AMK152)
Policies revised; some definitions moved to ESB:Glossary.
Convention Rules (round 1 • voting)
November 1, 2017
(by AMK152)
November 13, 2017
(by AMK152)
Passed