Encyclopedia SpongeBobia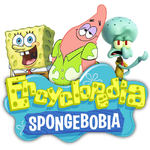 General
Policies
Community
Report problems
Manual of style
Administration
Nominations
Social chatrooms
Other
Main page
This page lists all contests at Encyclopedia SpongeBobia. Everyone is welcome to enter and vote in each of the contests. Most of them involve the background of the wiki.
Policies
1. Contests can be used to choose backgrounds, logos, or anything else requiring user submissions and votes.
2. Only administrators can open or close contests.
3. Contests must have at least a two week voting period; there may be some exceptions with some contests having a shorter voting period.
1. Every decision about the current background of the wiki is determined by the outcome of background contests.
2. You are allowed to submit multiple backgrounds.
4. All backgrounds must relate to SpongeBob or they will be removed.
5. If you submit a background that won the previous year, it will be removed. You are allowed to submit backgrounds that did not win the previous year.

a. For Summer background contests, this rule does not apply. However, if a background from the previous year has placed in the same position as in the previous year, then it will be disqualified and the next position will be the winner of that placement.
6. You can make your own background or add an image from the internet. While there's no size requirement, bigger is usually better.
7. When making an entry, please use the correct format. This format should be provided on the contest page. If you are unable to do so, ask for help or someone will fix the form for you. You will not be penalized for doing this incorrectly.
1. At the beginning of the final week, the current standings should be added in a table. It should be removed when the winner is announced.
2. The ranking of a submission is determined by the difference of likes vs. dislikes. For example, if a submission has 4 likes and 3 dislikes, it has 1 point.
3. Tiebreakers will be determined by another contest page with the finalists, usually shortly before the background is set to go up.
4. When the winners are announced, it's common courtesy to give each of them a message telling them that they won.
Contest form
1. Replace TITLE with the title of your contest in the box below.
2. Click "submit."
3. When you submit, fill out the information on the resulting page and then save the page.
4. Copy and paste the following under "open petitions" of this page, replacing "TITLE" with your the title of your petition:
Example: [[ESB:Contests/TITLE]]
5. If you are making a second version of the contest, add "(round 2)" to the page name below:
Example: [[ESB:Contests/TITLE (round 2)]]
Contests
Present contests
Title
Opened
Ends
No current contests
Archived contests
Title
Opened
Closed
Result
October-Halloween 2018 Background Contest
October 2, 2018
(by Spongebob456)
October 16, 2018
(by Spongebob456)
CartoonEverything wins.
Spring 2018 Background Contest
March 3, 2018
(by Squiddleward)
March 20, 2018
(by Squiddleward)
Squiddleward wins.
Christmas 2017 Background Contest
November 12, 2017
(by Squiddleward)
December 1, 2017
(by Squiddleward)
Squiddleward wins.
Fall 2017 Background Contest
August 29, 2017
(by AustinD-3)
November 12, 2017
(by Squiddleward)
Canceled.
October-Halloween 2017 Background Contest
September 26, 2017
(by Squiddleward)
October 11, 2017
(by Squiddleward)
Squiddleward wins.
Summer 2017 Background Contest
June 3, 2017
(by TheOneFootTallBrickWall)
June 24, 2017
(by Squiddleward)
Chuck123456 wins.
Spring 2017 Background Contest
April 1, 2017
(by TheOneFootTallBrickWall)
April 15, 2017
(by Squiddleward)
Squiddleward wins.
SB-129 Day Background Contest
February 7, 2017
(by Nicko756)
March 9, 2017
(by TheOneFootTallBrickWall)
Chuck123456 wins.
Valentine's Day 2017 Background Contest
January 15, 2017
(by Nicko756)
February 13, 2017
(by Nicko756)
ChocolateBrownieBoy wins.
Main page redesign for 2016
September 19, 2015
(by AMK152)
January 17, 2017
(by Nicko756)
Abandoned.
Christmas 2016 Background Contest
November 1, 2016
(by Squiddleward)
November 30, 2016
(by Squiddleward)
Chuck123456 wins.
October-Halloween 2016 Background Contest
September 8, 2016
(by 120d)
September 30, 2016
(by Squiddleward)
Jac16king wins.
Fall 2016 Background Contest
September 1, 2016
(by AustinD-3)
September 22, 2016
(by Squiddleward)
Nicko756 wins.
Summer 2016 Background Contest
June 4, 2016
(by Squiddleward)
June 21, 2016
(by Nicko756)
AustinD-3 wins.
Easter 2016 Background Contest
March 20, 2016
(by AustinD-3)
March 25, 2016
(by Squiddleward)
MightyMorphinJon wins.
Spring 2016 Background Contest
February 26, 2015
(by 120d)
March 19, 2016
(by ChocolateBrownieBoy)
Squiddleward wins.
Valentine's Day 2016 Background Contest
January 13, 2016
(by 120d)
February 13, 2016
(by ChocolateBrownieBoy)
Squiddleward wins.
YouTube Channel Background
October 20, 2015
(by 120d)
December 20, 2015
(by 120d)
Cosmobo wins.
YouTube Channel Logo
October 20, 2015
(by 120d)
December 20, 2015
(by 120d)
Squiddleward wins.
Christmas 2015 Background Contest
November 2, 2015
(by 120d)
December 1, 2015
(by 120d)
Squiddleward wins.
October-Halloween 2015 Background Contest
September 6, 2015
(by 120d)
September 30, 2015
(by 120d)
JackHackers wins.
Labor Day Background Contest
August 25, 2015
(by JCM)
September 6, 2015
(by 120d)
Background decided by contest holder
Main Tile Background Contest
July 13, 2015
(by 120d)
August 18, 2015
(by 120d)
IRmjii wins
Independence Day Background Contest
June 11, 2015
(by 120d)
July 4, 2015
(by 120d)
Cosmobo wins
Summer 2015 Background Contest (round 2)
June 20, 2015‎
(by 120d)
July 1, 2015
(by Nicko756)
Nicko756 wins
Summer 2015 Background Contest
May 12, 2015‎
(by 120d)
June 20, 2015
(by 120d)
President Dubstep wins first place; a second round for second place begins; IRmjii wins third place
Father's Day 2015 Background Contest
May 12, 2015‎
(by 120d)
June 20, 2015
(by Jensonk)
IRmjii wins
Mother's Day 2015 background
April 6, 2015
(by JCM)
May 9, 2015
(by 120d)
SBCA wins
Main page (April 2015)/voting
April 23, 2015
(by AMK152)
April 28, 2015
(by Nicko756)
Nicko756 wins
Main page (April 2015)
April 6, 2015
(by AMK152)
April 23, 2015
(by AMK152)
Closed for voting
Easter 2015 Background Contest
March 20, 2015
(by 120d)
April 6, 2015
(by JCM)
IRmjii wins
Spring 2015 Background Contest
March 2, 2015
(by 120d)
March 20, 2015
(by 120d)
IRmjii wins
Valentine's Day 2015 background (round 2)
February 12, 2015
(by 120d)
February 13, 2015
(by Jensonk)
Jensonk wins
Valentine's Day 2015 background
January 18, 2015
(by 120d)
February 12, 2015
(by 120d)
Tie (Jensonk and AW10)
Hillenburg Era 2
December 21, 2014
(by 120d)
January 17, 2015
(by Tominator777)
Cancelled
Christmas 2014 background
November 1, 2014
(by 120d)
December 1, 2014
(by Nicko756)
Nicko756 wins
Movie background
October 29, 2014
(by 120d)
November 15, 2014
(by 120d)
IRmjii wins
Encyclopedia SpongeBobia Halloween Logo
October 10, 2014
(by The Logo Cooler)
September 19, 2015
(by Nicko756)
Abandoned
October-Halloween 2014 background
September 12, 2014
(by AW10)
October 15, 2014
(by JCM)
Alexandru Plesca wins
Fall 2014 background (round 2)
September 21, 2014
(by AMK152)
September 28, 2014
(by AMK152)
Nicko756 wins
Fall 2014 background
September 3, 2014
(by AMK152)
September 21, 2014
(by AMK152)
Tie (ZeoSpark and Nicko756)
Sponge Out of Water Portal Logo
September 6, 2014
(by Alexandru Plesca)
October 15, 2014
(by JCM)
Da Nerd's logo wins
SpongeBob Infinity Logo
September 23, 2014
(by AMK152)
September 30, 2014
(by AMK152)
Voting over (pending SBI staff review)
Summer 2014 background (round 2)
June 21, 2014
(by 120d)
August 1, 2014
(by 120d)
AW10 wins
Summer 2014 background
May 8, 2014
(by Muchacha)
June 21, 2014
(by 120d)
IRmjii wins
Tie for third place
Father's Day 2014 background
May 10, 2014
(by 120d)
June 14, 2014
(by AMK152)
IRmjii wins
Mother's Day 2014 background
April 19, 2014
(by 120d)
May 10, 2014
(by 120d)
AW10 wins
Easter 2014 background
March 19, 2014
(by 120d)
April 19, 2014
(by AW10)
PInkUnicorn83 wins
Spring 2014 background
March 2, 2014
(by 120d)
March 19, 2014
(by 120d)
Tanhamman wins
ESB Logo
March 25, 2014
(by AMK152)
April 12, 2014
(by AMK152)
AW10 wins
Valentine's Day 2014 background
January 26, 2014
(by 120d)
February 14, 2014
(by 120d)
AW10 wins
Christmas 2013 background
October 27, 2013
(by 120d)
December 8, 2013
(by 120d)
AW10 wins