ESB:Cast and crew
Talk

0
8,076pages
on ESB
Encyclopedia SpongeBobia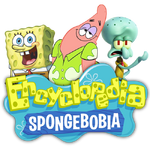 General
Policies
Community
Manual of Style
Administration
Nominations
Main page
Guideline

---

This page documents an Encyclopedia SpongeBobia guideline. This is an accepted standard that editors must follow for purposes of improving the quality of content on the wiki.
This is a guideline for cast and crew members.
Credit tables
Use the following template to create tables to list the credits of each cast and/or crew member(s).
Template

{{Credit/top}}
{{Credit|###|Episode|Position}}
{{Credit/bottom}}

Blank template

{{Credit/top}}
{{Credit|   |   |   }}
{{Credit/bottom}}